Chunky Highlights
October 17, 2021 @ 2:30 pm

-

3:30 pm

FREE EVENT WITH YOUR PREMIERE TICKET!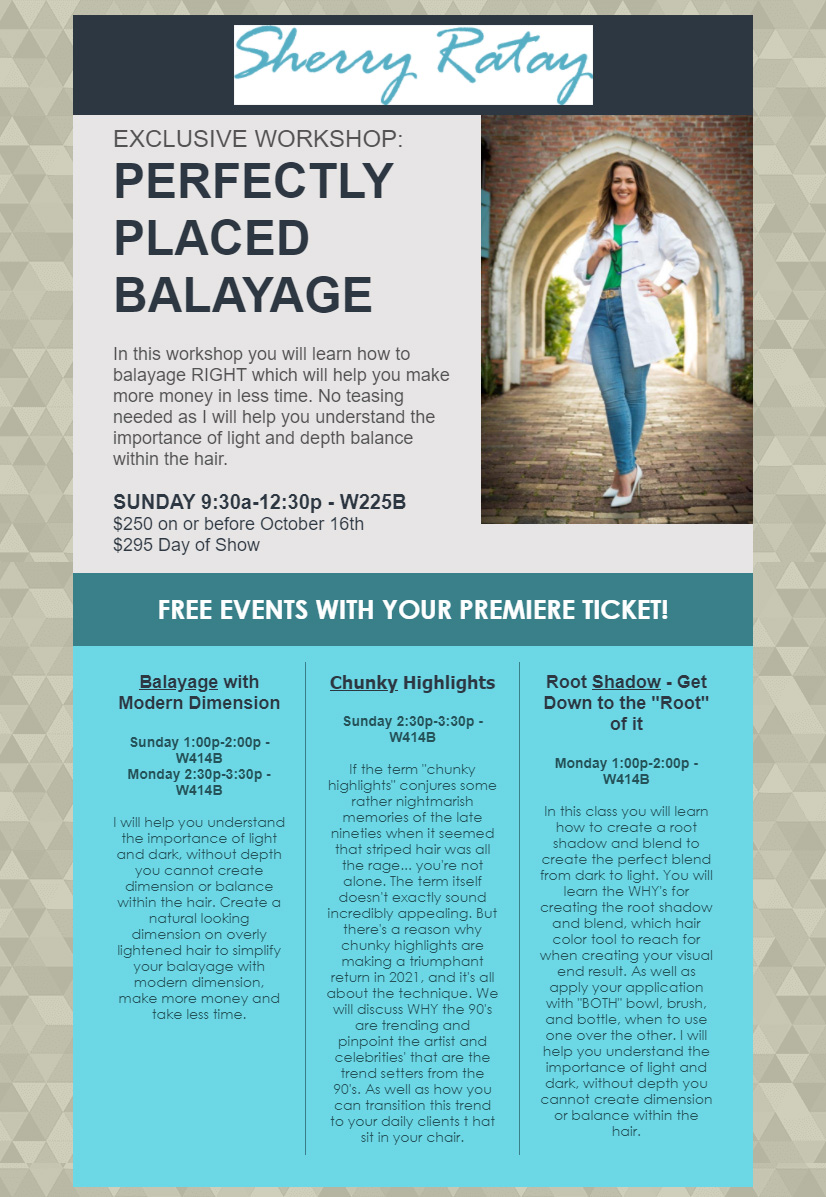 If the term "chunky highlights" conjures some rather nightmarish memories of the late nineties when it seemed that striped hair was all the rage… you're not alone. The term itself doesn't exactly sound incredibly appealing. But there's a reason why chunky highlights are making a triumphant return in 2021, and it's all about the technique. We will discuss WHY the 90's are trending and pinpoint the artist and celebrities' that are the trend setters from the 90's. As well as how you can transition this trend to your daily clients t hat sit in your chair.
SUNDAY 2:30p-3:30p – W414B
FREE EVENT WITH YOUR PREMIERE TICKET!