Ratay ~ Wang: Sherry & Stephen Hands On
"Certification Series II" Chic Chic Sexy
May 5, 2019

-

May 6, 2019

$395 – $495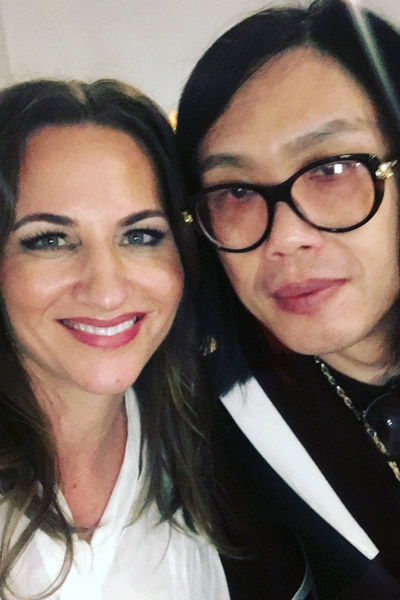 May 5th, 2019 9:00am-6:00pm
May 6th, 2019 9:00am-3:00pm
Day 1 description:
"Uptown meets Downtown"
Sherry and Stephen hands on, in-depth discussion and demonstration on modern day haircolor and design techniques along with what's hot in 2019!  We will begin our day with understanding the fashion world that we live in with Stephen Wang "Fashion Dragon" and then jump right into a demo and hands-on step by step instructions for the "Chic Chic Sexy" to become certified in the Ratay ~ Wang design and color II.  Which will show you how they coexist with one another, this will include analyzing the existing haircolor, hair texture, density, skin tone, eye color and personality.  We will also be discussing two types of storyboards, fashion as well as modern chic hair trends.
Day 2 description:
"Uptown meets Downtown"
Sherry Ratay will begin the day with her take on "seasonal haircolor". This will include blondes, brunettes, and redheads.   Sherry will help you incorporate seasonal change for your clients by thinking "outside the box" during your consultation. She will share with you what to look for in each client including their skin tone, eye color, personality, and profession to name a few. Followed by Stephen sharing with you a demo and hands-on with the different ways of changing the clients look by using a different tool or switching up their part, this can take the creation from Park Ave princess to Soho edgy chic/sexy.
Tuition:
$495

Special Offer
Bring a Friend Tuition:
$395