Haircolor Trend-What is the trend?
September 18, 2022 @ 10:00 am

-

2:00 pm

$195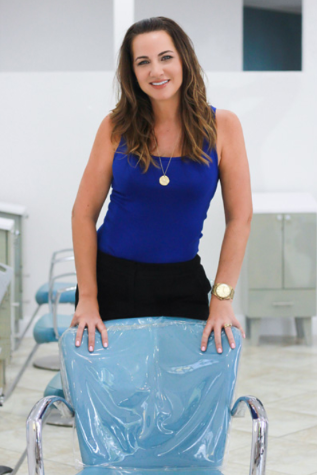 Be one of the first to join me as I will be hosting a TREND class, I will demo to you the TOP 2 trends in haircolor techniques.  You will see what celebrity is wearing these trends and I will help you understand the placement and charge for these techniques. We will discuss the bone structure of the face to better guide you to where the lightness and darkness should begin to compliment each clients face shape.
Chunky Highlights with Sherry Ratay
This 90s hairstyle is making a comeback, and for a good reason.
If the term "chunky highlights" conjures some rather nightmarish memories of the late nineties when it seemed that striped hair was all the rage… you're not alone. The term itself doesn't exactly sound incredibly appealing. But there's a reason chunky highlights are making a triumphant return, and it's all about the technique.
How To Do Chunky Highlights
While the contrast between colors 20 years ago was stark, today's chunky highlights feature lighter contrasts. While you still want the new color to stand out, go for a shade just a step or two up from the original color.
Then, you can add a few pieces here and there that are three or four steps up. This will create a pleasant and noticeable contrast without leaving your client's hair full of stripes. This technique works incredibly well with chunky blonde highlights when you want to work up to a significantly lighter color.
Face Frame Chunky Highlights
Face frame chunky highlights can also be combined with an asymmetrical look. Instead of creating a solid line on either side of the face, chunky highlights frame the face with a bit more softness. Try out this technique: Create contrast with two or three foils instead of just one. The first will start at the root at the front. The following two will begin a bit lower down. This offers contrast without a harsh transition.